I am stocked up on vegetable and flower seeds and have all my seed starting supplies. This will be the first chance I have had in several years to really get full swing back into the gardening that I love so much.
Where we lived before I had several really big raised planting beds and I concentrated mostly on flower gardening for low water/drought conditions. I was pretty pleased with the results back then.
Most of the plants in the pictures below, I had started from seeds under lights then transferred out to the garden.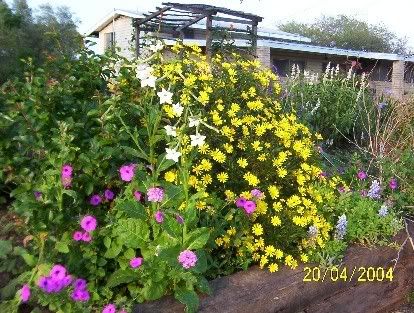 So now it is time to see what I can accomplish where we live now.
Most of what I will be growing right now will be vegetables but by fall I plan to get the flower beds going. I sure look forward to morning strolls around my yard, coffee in hand, admiring new blooms and new vegetables to pick!